What is the best way to celebrate milestones in your marriage? It's simple. Explore the world together. A trip around the world is much more exciting than taking circles of vows around the pious fire. So, we did. We took a Singapore trip from Mumbai to celebrate our first marriage anniversary.
Since it was our marriage anniversary, it had to be an amazing destination where we enjoy partying and having fun. Singapore was the first destination that came to our mind as it is one of the world's best-known destinations for tourism and obviously near to India. Also, the weather of Singapore in May was fine to go sightseeing and exploring the interesting nooks of the city.
Trip Type: Couple's trip
Trip Duration: 4N/5D
Trip Cost: INR 127,100
Inclusions: Airfare, Airport transfer, Breakfast, Visa, Sightseeing
Exclusions: Lunch, Dinner, Travel Insurance
Here is a detailed itinerary of all the places that we visited in Singapore in May. Each day on our holiday was full of excitement and thrill, the last being the best. Read on to know more.
Day 1: Gardens By The Bay & Marina Sands Singapore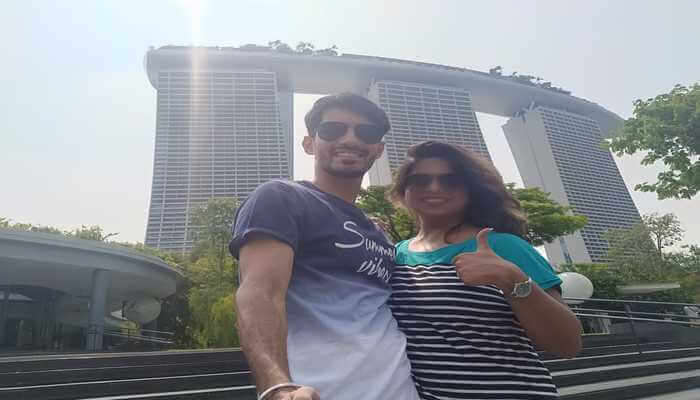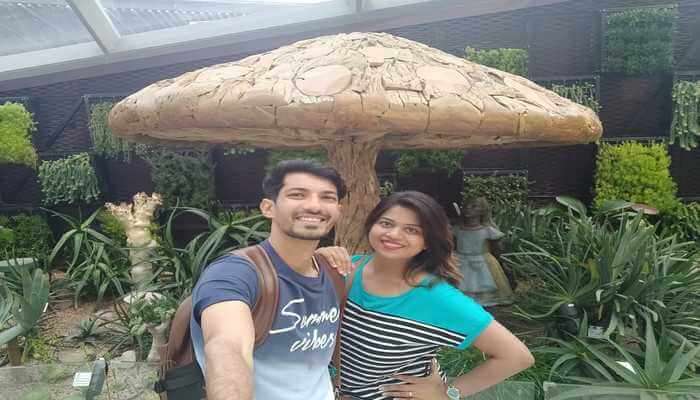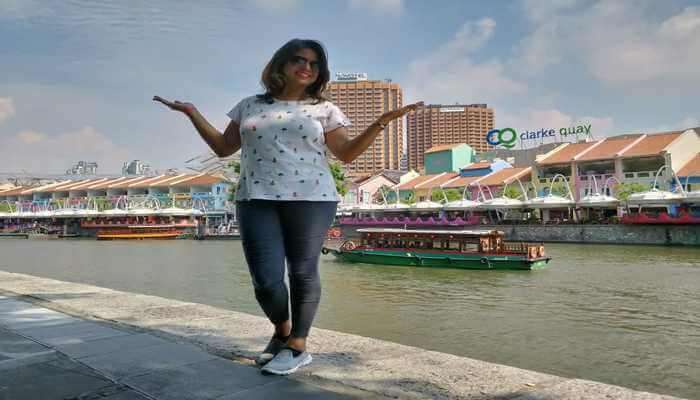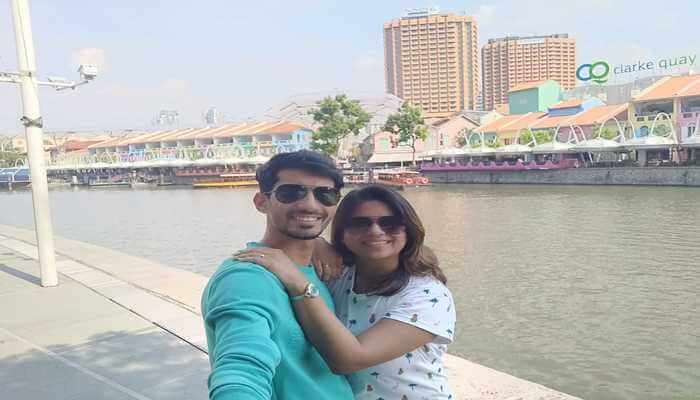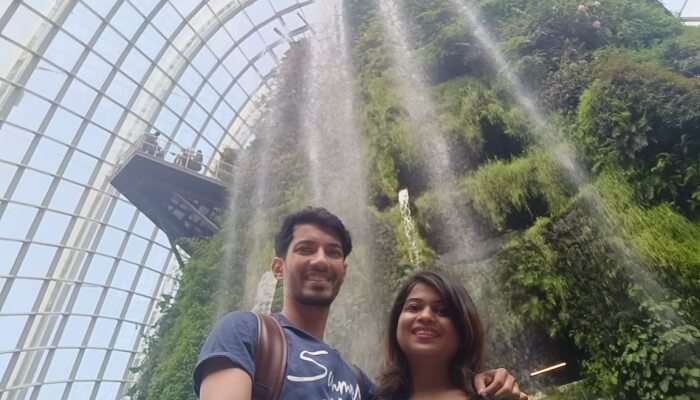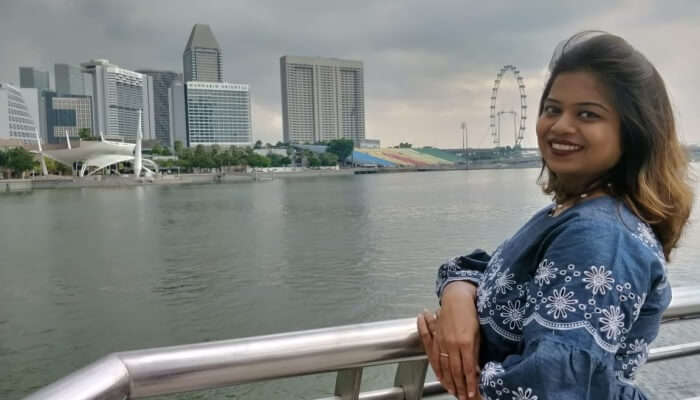 We began our trip to Singapore in May by visiting the Gardens by the Bay. The iconic attraction of Singapore is one of the most brilliant places to be created by man. The garden was so huge that it took us hours to explore the whole place. It was amazing to see plants of different varieties breathing amidst an urban landscape. The garden is also famous for having the world's largest indoor waterfall in misty Cloud Water Dome. In the evening we visited Marina Bay which is right next to the garden. It was again a fine example of marvelous architecture.
Day 2: Sentosa Island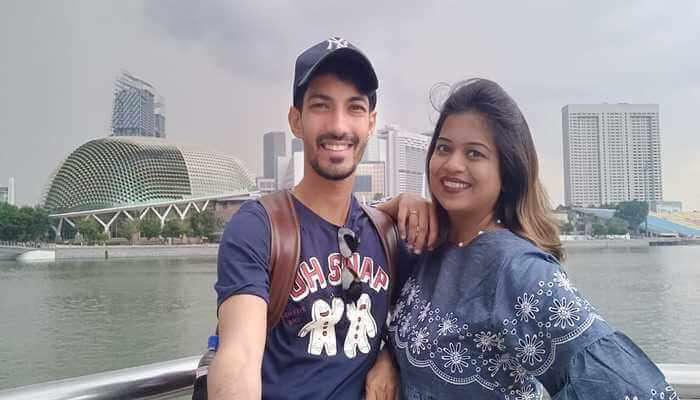 The next day was spent on the happening Sentosa Island. It was a small, happy world of its own. Even a full day was not enough to explore all the attractions on this island. We too a one-way cable car to Sentosa and also enjoyed Luge & Sky ride. The highlight of the day was Wings of Time where we enjoyed watching colorful laser and light show. It was a stupendous experience.
Day 3: Singapore Zoo & Clarke Quay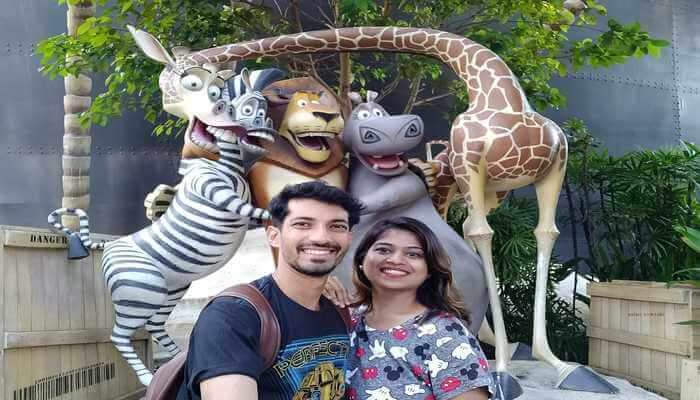 Singapore Zoo was a fun place to visit where we watched wild animals in their natural habitat. We saw elephants, Sumatran orangutans, giraffes, rhinos, and lions. The zoo was vast and dense. We also grabbed the opportunity to hop on the night safari though it was not much fun as I had expected. After meeting the wild animals in the zoo, it was time for us to get wild and party like crazy. And, party, we did. Clarke Quay had so many happening bars and restaurants by the riverside.
Day 4: Universal Studios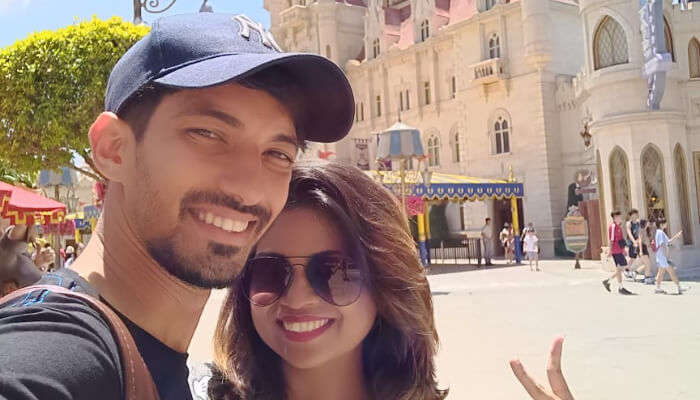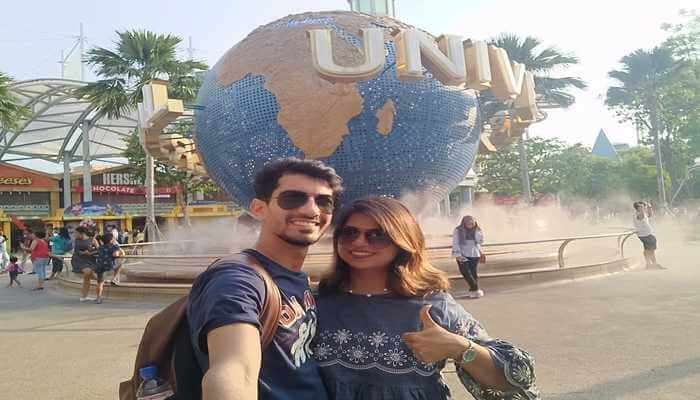 This was the best day of my trip (also, my life). Universal Studios is a place where even adults go berserk with fun. We had such a blast and met our favorite characters. The place is so huge that it can get tiring to explore everything on foot. Thankfully, we had reserved our seats on the coach. It was one hell of an experience.
Day 5: Hasta la Vista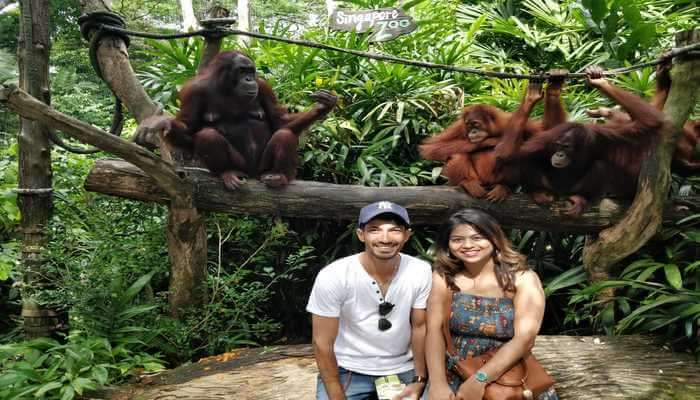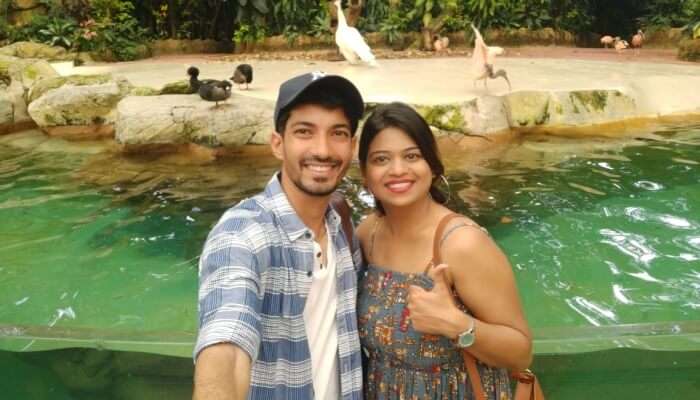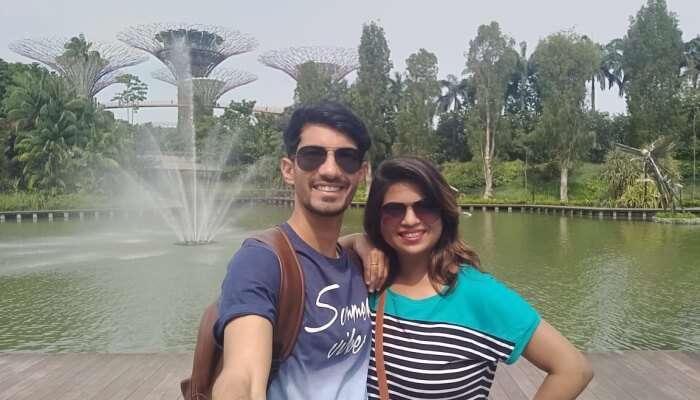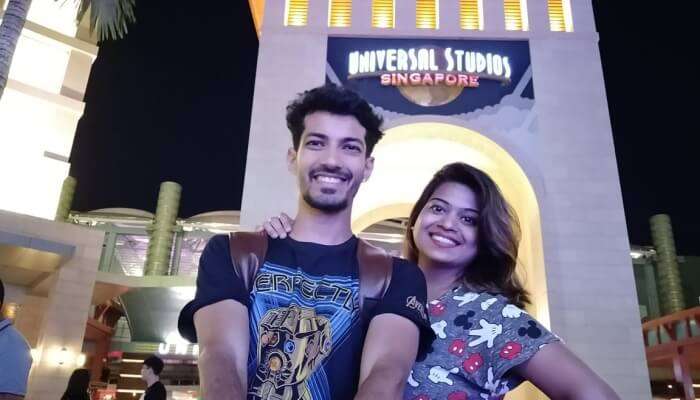 We checked out of our hotel room after a sumptuous breakfast and bid adieu to Singapore until next time.
We had done bookings at the Hotel Moon 23. The location of the hotel was quite a distance
from the airport but had two of the MRT Stations at walking distance from the hotel which was a
great thing. The rooms were a little smaller in size but it hardly mattered. The services,
hospitality, and hygiene were good. So, we were satisfied with our stay.
We visited a number of restaurants in Singapore on the go. I do not remember the names though but Little India, Sentosa Island are some of the places where you will find good restaurants to dine in. There were a couple of good restaurants in Singapore Zoo. the cost different from place to place. I would also recommend travelers to savor street food in Singapore as it is truly delicious and worth exploring. You will find a variety of dishes to try and the price is cheap too.
We spent a few hours shopping at Bugis Street, Raffles Space, Central Mall in Clarke Quay. I would suggest travelers buy a lot of stuff like souvenirs, clothing, accessories, etc from Bugis Street.
We visited there in the month of May when it was hot but pleasant. Thankfully, the frequent downpours kept the temperatures in check and provided us relief with the hot climate. Honestly, we did not mind the weather so much and enjoyed all of it.
Do's :
Please obey the rules and regulations everywhere in Singapore to avoid hefty fines.
Visit Gardens By The Bay and any two attractions in it without fail.
Travel by MRT and save money on Cabs. MRTs are very convenient and easy.
Use Grab On app for booking cabs at cheaper rates.
Don't's:
Don't forget to do all the things mentioned in the Do's!
Visiting Night Safari is a waste of time though few people like it.
Travel by MRT. Cabs are expensive.
Make sure you visit each and every attraction in Singapore, they are worth it!
Customize and plan your budget trip with Travel Triangle for a hassle-free trip.
It was a really good experience with TravelTriangle. The agent guided us well from the beginning and till the end of the trip. Everything was well planned and was executed without any kind of trouble related to time management. I already have a couple of trips already on the list with Travel Triangle. Keep up the good work.
Singapore in May can be an exciting time to take a vacation, especially if it is your anniversary month. Though you should not look for reasons to go on a holiday in Singapore with your spouse or family. Life is short. Make it count with exhilarating experiences and fun trips as Rohan's.