Amit Choudhary talks about his trip to Kerala with kids. He describes their amazing natural experience in the lush greenery of the state and tells us why it is the perfect destination to travel with kids. He booked his package through TravelTriangle and had an amazing time. The package included their transfers, hotels, and sightseeing.
We wanted to go to Kerala for a long time for we had always heard a lot about its beauty. Booking our package from Taveltriangle was the best decision that we took as the option of customization of holidays turned out to be helpful for me to plan a trip of 7 days in Kerala with kids. We wanted to spend some time relaxing and witnessing the unique culture and the trip to Kerala gave us all.
Trip Cost: INR 71,000/-
No. Of People: 4 Adults, 2 Children
Trip Duration: 7 Days and 6 Nights
Inclusions: Breakfast, Hotels, All meal plans for houseboat, Airport/ Railway Station Transfers, Tour and Sightseeing
Exclusions: Lunch, Dinner, Airfare, Houseboat stay, Honeymoon inclusions and Entry fee charges
Day 1: Arrival in Munnar
Day 2: Sightseeing tour of Munnar
Day 3: Thekkady sightseeing and activities
Day 4: Arrival at Kanyakumari and overnight stay at Kovalam
Day 5: Sightseeing tour of Trivandrum
Day 6: Alleppey houseboat
Day 7: Departure from Cochin airport
Kerala has a moderate climate throughout the year but Kerala weather in March tends to get little warmer. You will experience high temperatures of up to 33°C during the day whereas the evenings are cool after sunset. Despite the warm weather during the day, making a trip for 7 days in Kerala with kids in March is one of the best time as it is neither hot but or humid and this time is favourable for plenty of activities and sightseeing.
Check out our experience day-wise of our 7 days in Kerala with kids. We did some awesome things and went to great places.
Day 1: Waterfalls Enroute Munnar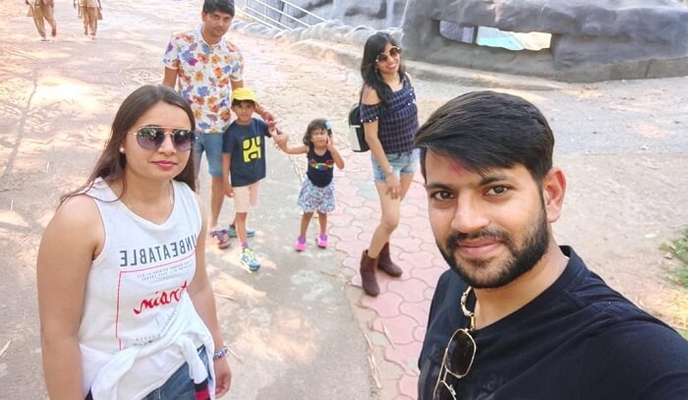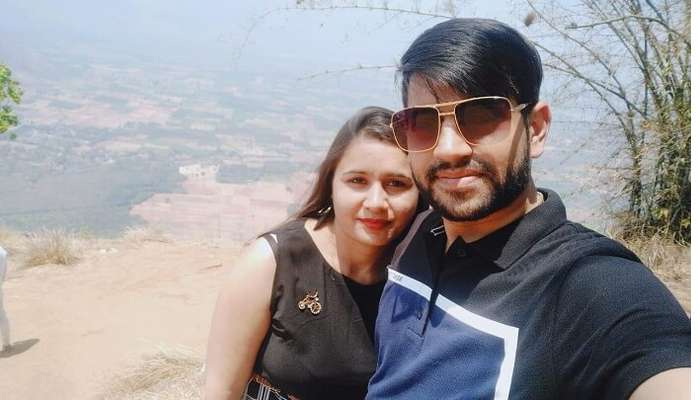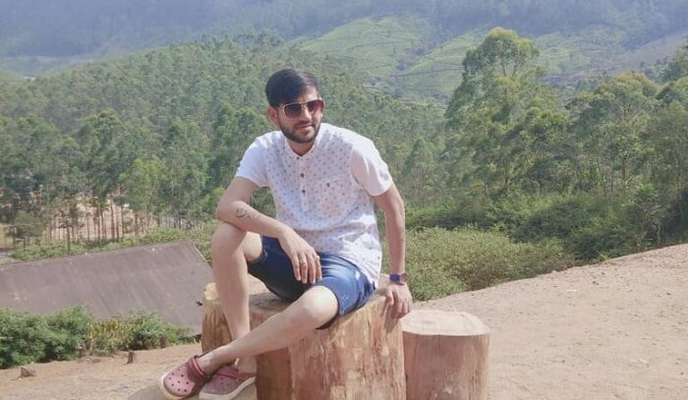 On arrival at Kochi airport, we were greeted by our representative. After which, we began our road journey to Munnar. Enroute Munnar we visited the gorgeous Cheeyappara and Valara waterfalls. These waterfalls are one of the most beautiful, seven steps waterfall in Kerala and were truly a sight to behold. We also indulged in some adventure activities.
After almost three and a half hours of drive, we reached our hotel, Summit Birds Valley Resort and Spa. After checking into the hotel at the reception, we decided to relax for the day at the hotel property. We went swimming and also played various indoor games. The hotel provided excellent service and was situated at a prime location.
Day 2: Sightseeing In Munnar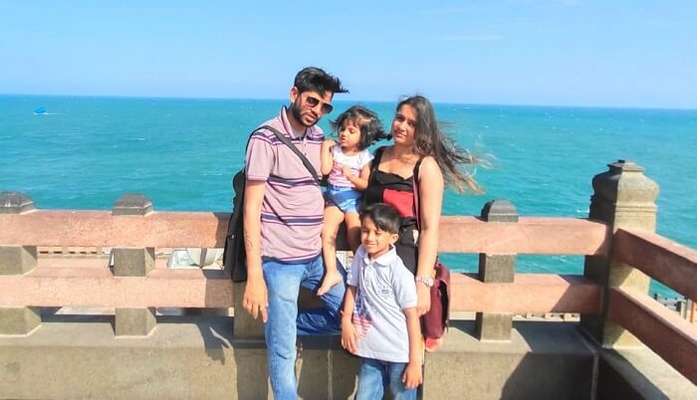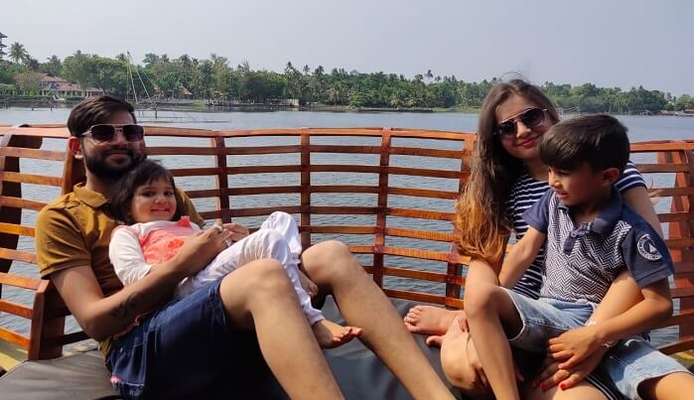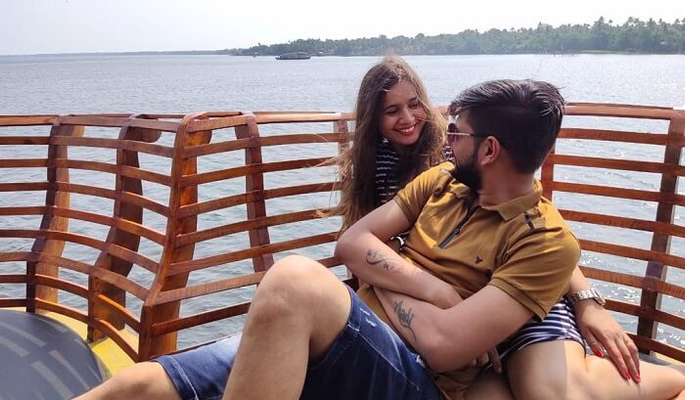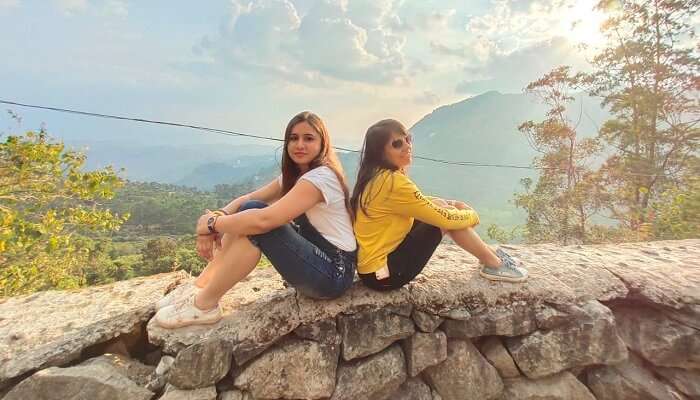 Post breakfast, we were all set for the local sightseeing. We started at 9 am and began with a visit to the Rose Garden. It was a beautiful place including a variety of plants. We loved the colourful ambience all around and got to know a lot about different types of flowers.
We then visited other places like Photopoint, Ecopoint, Mattuppetty and Kundala Dam, Tea Museum and Pothamedu View Point. Boating at Kundala dam lake was one of the iconic experience on our trip to Kerala. The children had a great time boating whilst enjoy the scenic beauty.
We finished our sightseeing tour and went to Rajasthani restaurant as we are a big fan of Rajasthani food. We then returned to the hotel around 8 pm and went to our rooms to have a good night sleep.
Day 3: Thekkady Sightseeing And Activities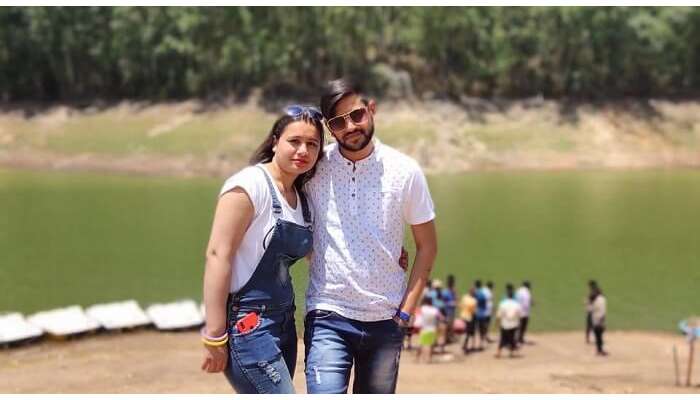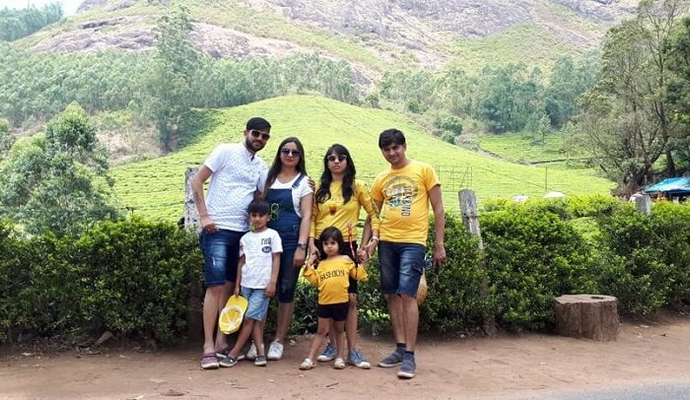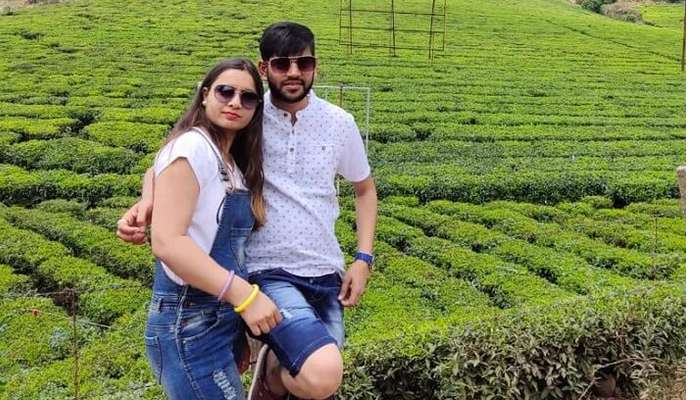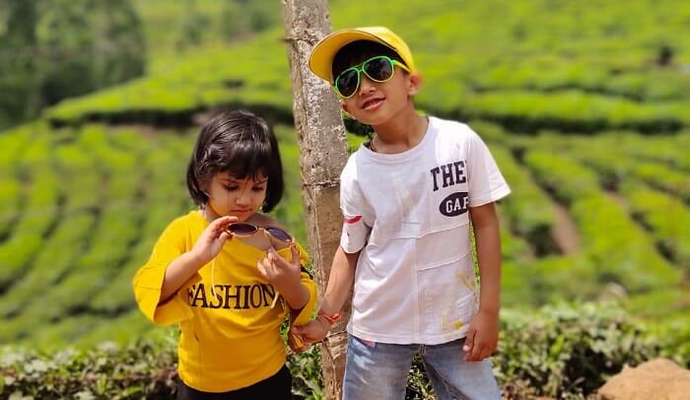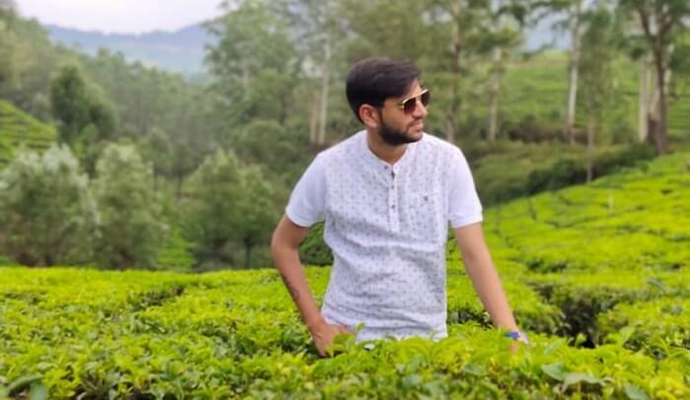 On the next morning of our one week in Kerala, we checked out of our hotel in Munnar and travelled to Thekkady. We checked into the Spice Grove Hotels And Resorts in Thekkady. After that, we immediately got ready to see some cultural performances like Kathakali and ancient martial arts of Kerala. After the show ended, we went boating at Periyar lake. The experience was blissful for the entire family and not only did we enjoy boating but also got lucky to see wild animals on the shores on the lake. Also, it is one of the best activity to indulge in Kerala in March and it one was surely one of the best things we experienced on our trip of 7 days in Kerala with kids.
After we were finished with boating, we left for the local sightseeing that was included in our 7 days Kerala package. We visited the local market, spice plantations, Cardamom County and Elephant Junction. At night we took a spa treatment. We enjoyed our stay in Thekkady and what we really liked was the food and service we received at our resort.
Day 4: Watching Sunset In Kanyakumari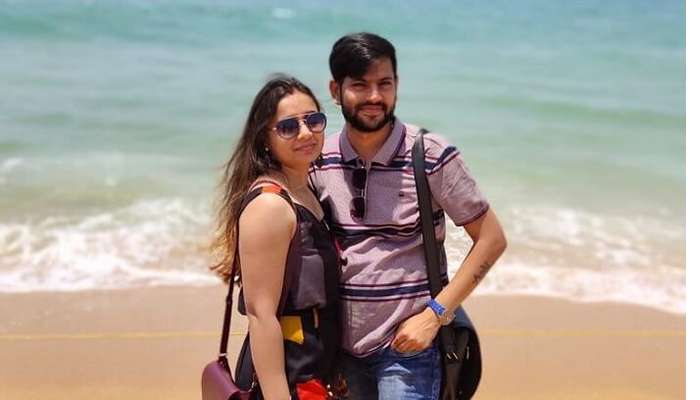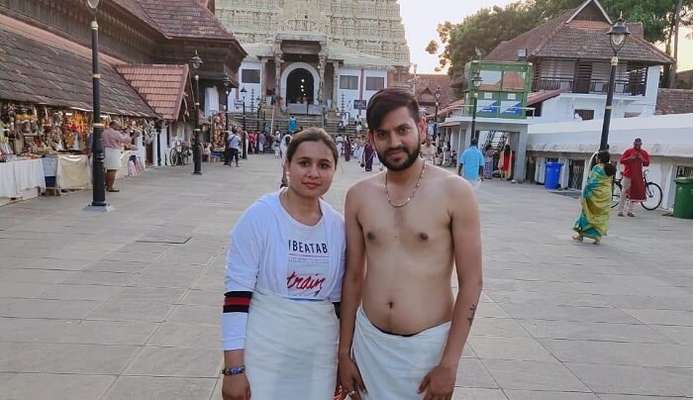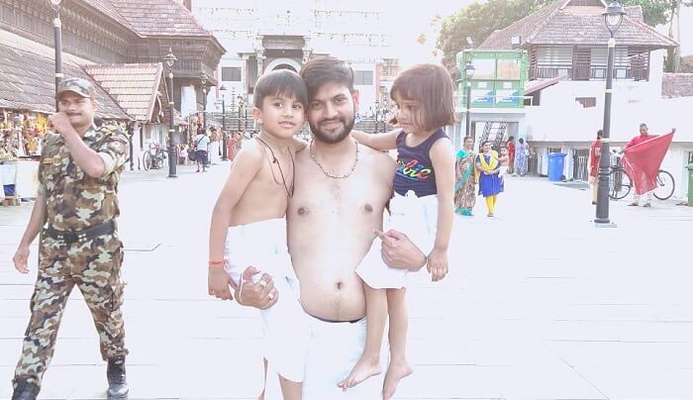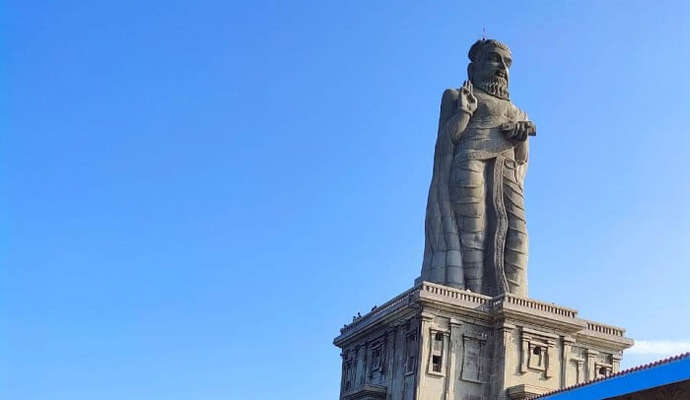 After having breakfast at the hotel and completing the check out formalities, we proceeded to Kanyakumari that was part of our Kerala itinerary of 7 days. On arrival at Kanyakumari after five and a half hours drive, we visited places like Vivekananda Rock Memorial, Gandhi Memorial, Triveni Sangam and Sunset point. Our experience at the sunset point was phenomenal. Seeing the sun at dusk at the southernmost tip of India is the best place to spend your evening.
After this, we proceeded to Kovalam which took us approximately 3 hours. We checked in at Hotel Samudra, KTDC. After a tiring yet exciting day of our 7 days in Kerala with kids, we had our dinner and rested in our cosy rooms.
Day 5: Trivandrum Sightseeing Tour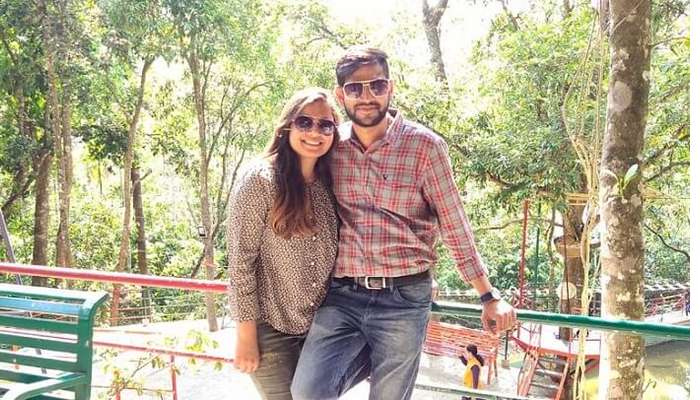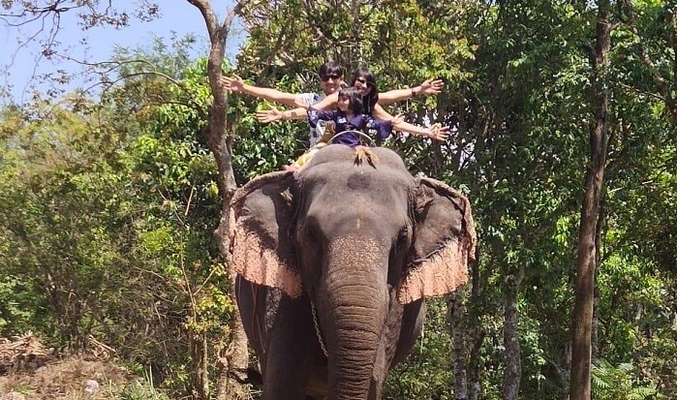 We grabbed breakfast at the resort and proceeded for the sightseeing tour of Trivandram. We visited places like Padmanabha Swamy Temple, zoo, Poovar Island, Kovalam beach, indulged in resort activities. Since we staying at the beach location, we went to the beach where we experienced some calm and quiet moments and relaxed. Children had an awesome time at the zoo watching animals, playing in the open space and enjoying the rides in the park.
After having an awesome day, we went back to our hotel. This tour was one of our wonderful experiences on our trip to Kerala with kids.
Day 6: Relaxing Houseboat Stay At Alleppey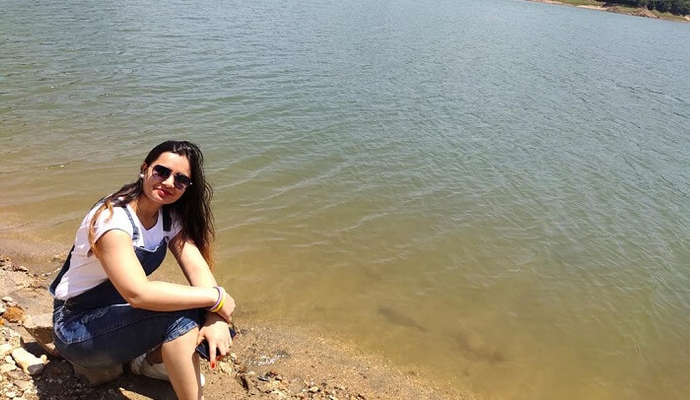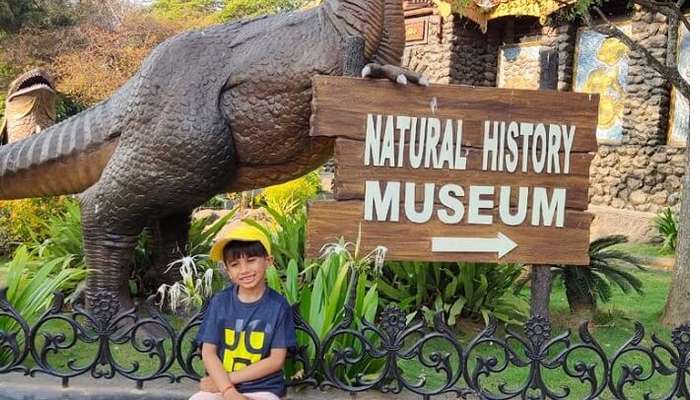 We check out from our hotel at Kovalam and proceed to Alleppey. We reached Alleppey after four and a half hours drive and checked in at Exotica Cruises. This day was scheduled for a houseboat stay as a part of our week in Kerala trip.
Later on, we navigated around Alleppey backwaters and having the traditional meals of Kerala there was a fascinating experience. The lush greenery around looked so perfect and we absoutely fell in love with the serenity of the place. Cruise photography was another memorable experience for us.
In the night, we stayed at the houseboat backwater cruise, where we were served dinner and also watched a movie. The staffs on the boat were also very helpful and welcoming.
Day 7: Time To Say Goodbye To Kerala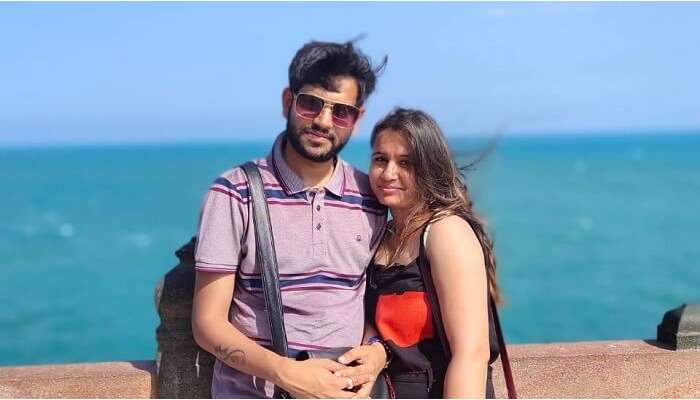 It was our last day in Kerala. We did an early check out from the hotel and proceeded to Kochin airport to catch a flight for our way back home. It was indeed a mesmerizing experience and a refreshing trip for my family.
Few Kerala travel tips you should keep in mind ensure a stress-free vacation.
1. Always pre-plan your necessary things related to Kerala travel in March.
2. Make sure you are planning a vacation for at least 6-7 days and a maximum of 10 to 12 days as Kerala features numerous experiences and I am sure you don't want to miss out on any.
3. Don't forget to pack your woollen outfits as well for Munnar and Thekkady.
4. Carry a mosquito repellent before heading to Kerala as the lushes of this place also house mosquitos.
Right from the time, we booked our Kerala trip with kids with Traveltraingle, their agents helped us throughout. Everything was perfectly arranged for us keeping all the kid-friendly places and services in mind. The execution was perfect for every small thing until our trip ended. The agents extended us full support and everything was within our budget.
We have always booked our trip with Traveltriangle and there is not a single time we faced a problem. It was indeed a great experience.
Our 7 days in Kerala with kids was an amazing and reviving moment. This trip gave us lots of amazing memories which we will cherish forever. We are glad that we booked our trip through TravelTriangle as the suggestions their representative gave keeping in mind that the kids were also travellking before booking the package really helped us. Wait no longer and book your trip to Kerala with Traveltriangle to create such memorable moments with your family.